WE SEE YOU, WE UNDERSTAND.
Share information about your brand with your customers. Describe a product, make announcements, or welcome customers to your store.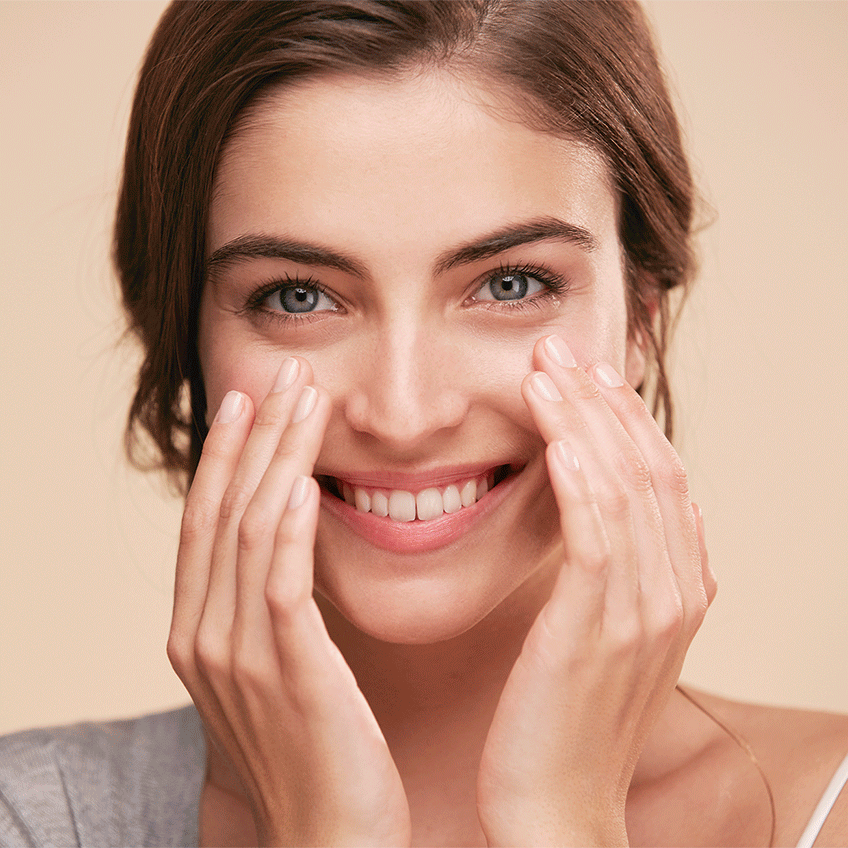 What is the DIRTY30™ List?
The DIRTY30™ List stands for our promise of uncompromising quality and quest for the purest ingredients. We never use cheap fillers, harmful toxic ingredients or allergy irritating fragrances.
The DIRTY30™ GUARANTEE is made up of more than 30 questionable or harmful chemicals that you will never find in our products. At JACQ'S, we don't believe self-care and beauty should be at a cost of our health. That's why we work hard to source sustainable ingredients in their purest form to create a collection of beauty and skincare products that are free from GMO's, parabens, silicones, sulfates, and harsh chemical preservatives that cause more harm than good.
We made it easy for you to stay safe and avoid DIRTY30™. Here's a pocket-size version of The DIRTY30™ List.
WE STAY CLEAN
Share information about your brand with your customers. Describe a product, make announcements, or welcome customers to your store.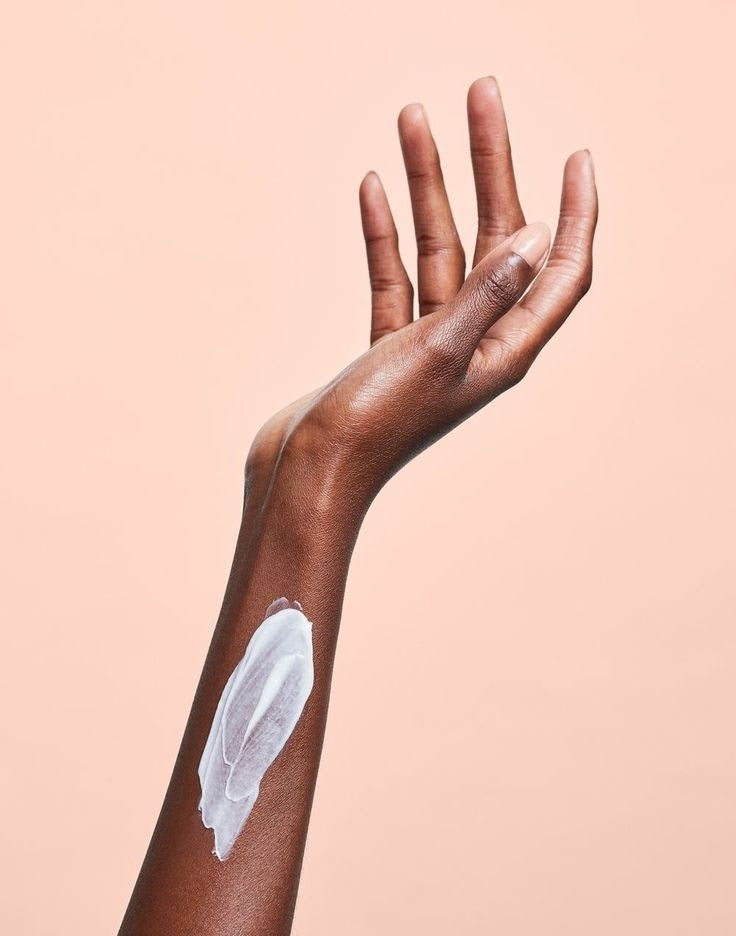 OUR DIRTY30™ LIST
Sodium Lauryl Sulfate (SLS), Sodium Dodecyl Sulfate & Sodium Laureth Sulfate (SLES): Rapidly absorbed into the body, corrides skin cells, cause problems with liver, heart, brain, and eyes. This foaming agent and detergent is commonly used in skincare, hair products, and cosmetics.
Cocamide DEA (Diethanolamine) and Lauramide DEA (Diethanolamine): a powerful carcinogen linked to stomach, esophagus, liver and bladder cancers. This emulsifier can be found in soaps, cosmetics, and hair products.
Parabens: an endocrine disruptor that mimics estrogen. Linked to various cancers, easily absorbed into the skin and may affect hormones, fertility and may cause developmental complications in a fetus.
MEA (Monoethanolamine) and TEA (Triethanolamine): a foaming agent that linked to respiratory problems, a neurotoxin found in hair color, everyday household cleaning products, and personal care products.
BHT (Butylated Hydroxytoluene) and BHA (Butylated Hydroxyanisole): this preservative is also a fragrance covering agent found in skincare and even food products. It's an endocrine disruptor and petroleum-derived.
SUSTAINABILITY
Share information about your brand with your customers. Describe a product, make announcements, or welcome customers to your store.
Hydroquinone: a skin bleaching agent that's also fragrant ingredients and colorant that causes skin irritations, photosensitivity and cytotoxic.
Toluene: this petrochemical is commonly found in skin and body products is often used as a paint thinner and linked to neurotoxicity.
Mineral Oil: petroleum-derived skin conditioning agent and solvent used in makeup, lotions, shampoo, conditioners and so much more. Known to clog pores and prevent cell renewal.
Amylcinnamaldehyde: a synthetic used to mask fragrances, a well-known carcinogen used in face and skin care products.
Triclosan & Microban: an antibacterial agent associated with endocrine toxicity, used as a preservative in toothpaste, home cleaning products and personal care products. This is a synthetic preservative.
Sources: The Endocrine Disruption Exchange, The Endocrine Disruption Exchange National Institutes of Environmental Health Sciences and Health Canada
Jacq's will never test our finished products on animals, nor do we ask others to. We only test our products on happy Slay Buddies.
OUR DIRTY30™ LIST
Petroleum Jelly: often used in hair, bath, skin and face products this by-product of coal is often used in cleaning products as well contains metals, prevents cell renewal and is carcinogenic.
Talcum powder/Talc: found in baby products, deodorants, cosmetics and body products linked to respiratory problems and contains asbestos fibers.
Ureas: is a humectant found in skin care and a common preservative that's carcinogenic and releases formaldehyde.
Propylene Glycol (PG), Polyethylene Glycol (PEG), Polypropylene Glycol (PPG): is an agent found in everything from baby products, clothes, skin care, cosmetics, bath and body and even sunscreen that breaks down the protein in skin, linked to cancer.
Phthalates (Dibutyl phthalate (DBP), di(2-Ethylhexyl phthalate (DEHP): a common endocrine disruptor, a possible carcinogen linked to early breast development found in fragrances, hair spray, and nail polishes.
Synthetic Fragrances: contains foreign and undisclosed chemicals that trigger allergies, may cause impairment to the endocrine system and possibly linked to cancer. Found in cosmetics, skincare and household products.
Microbeads: this water pollutant commonly used in skin and body products as an exfoliant.
BPA (Bisphenol- A): a common hormone disruptor found in everyday plastic containers including baby bottles, Tupperware, water bottles, plastic packaging, nail polish, and cosmetics.
Resorcinol: a common ingredient found in hair care, acneic, and sensitive skin care products. This ingredient is a thyroid and skin irritant linked to toxicity to the immune system.
Siloxanes, Cyclomethicone, Cyclopentasiloxane, Cyclotetrasiloxane, Cyclohexasiloxane: this commonly used foaming agent is a known endocrine disruptor, eye irritant and skin irritant is used as a conditioning agent, humectant and emollient in hair products, cosmetics, and deodorants. Possible reproductive irritant.
Benzalkonium Chloride: commonly found in soaps, wipes, gels, and antiseptics this antibacterial ingredient is linked to organ toxicity and is an allergen trigger.
Polyacrylamide: found in moisturizers, this foaming agent is used for its anti-static component and commonly found in gels, moisturizers that are made from synthetic from acrylamide linked to carcinogens.
Oxybenzone: linked to cellular damage can be found in sunscreen and a common hormone disruptor.
Benzoyl Peroxide: this respiratory irritant can be found in skin care products primarily acne care and skin bleaching products. It's also an eye and skin irritant.
Quaternium and Polyquaternium: is a very common preservative used in cosmetics, skin care, body and hair care products that release formaldehyde and a common carcinogen.
Polybutene, Polyisobutene:  is petroleum-derived ingredients found in sunscreen, lip and eye products.
Imidazolidinyl, Diazolidinyl, and DMDM:  is a preservative, humectant and buffering agent used as mold preventing preservative found in cosmetics, skin care and body products that are skin irritating and a neurotoxin.
Butylphenyl Methlyproprional (Lilial):  commonly found in hair products and body products that trigger allergies and linked to immune toxicity.
EDTA (Ethylenediaminetetraacetic), Tetrasodium EDTA and Disodium EDTA:  associated with releasing formaldehyde, a possible carcinogen used in skin, bath and body products.
Octyl Dimethyl PABA: found in cosmetics, skin care, and sunscreen. This allergen trigger, photosensitivity, and skin irritant.