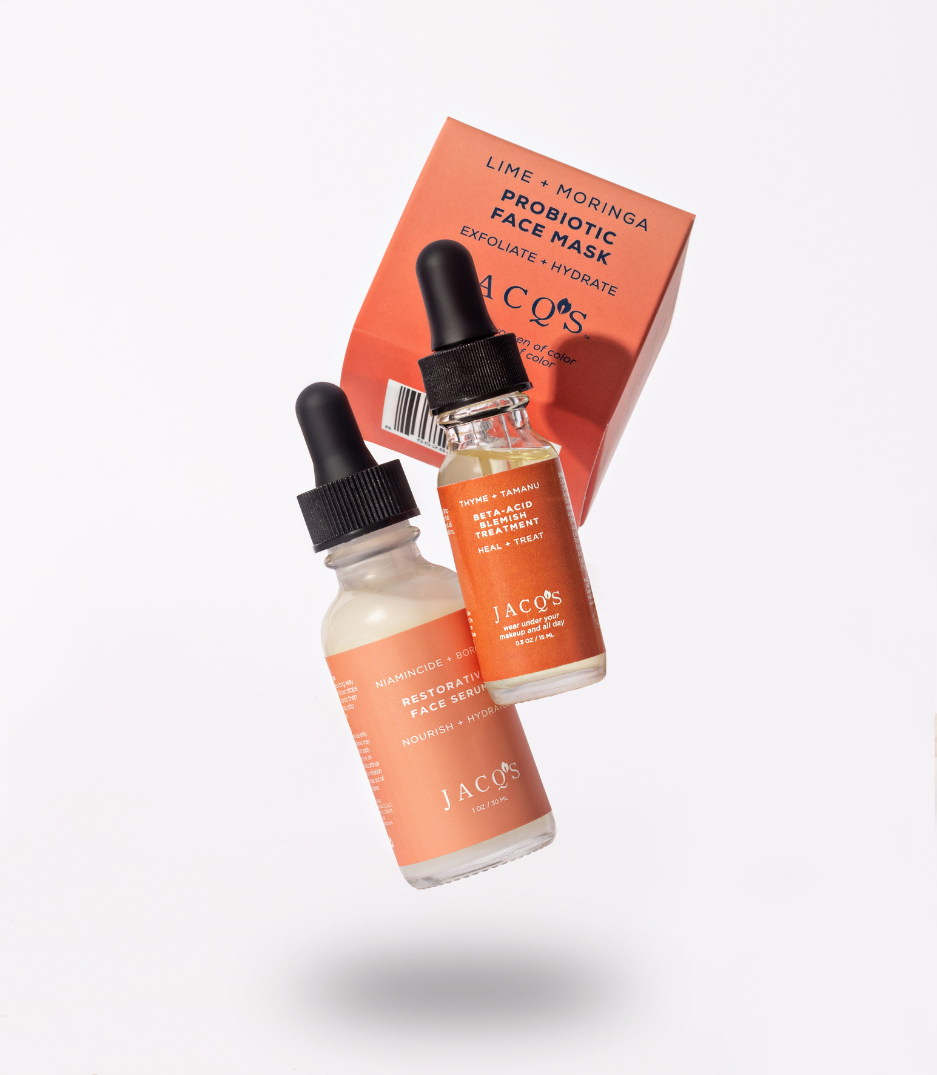 CLEAN + CONSCIOUS
You're the BOMB and deserve the best ingredients for your beautiful skin. We're changing the conversation about green skincare and tackling common concerns. 
Our formulations include potent plant-based essentials, reparative antioxidants, and nutrients that heal and address common skin concerns. All JACQ'S products are vegan and gluten-free and GMO-FREE.
The truth is there are a lot of shady and dirty ingredients  floating around in the beauty industry with 75% of mainstream products marketed to Black women considered toxic.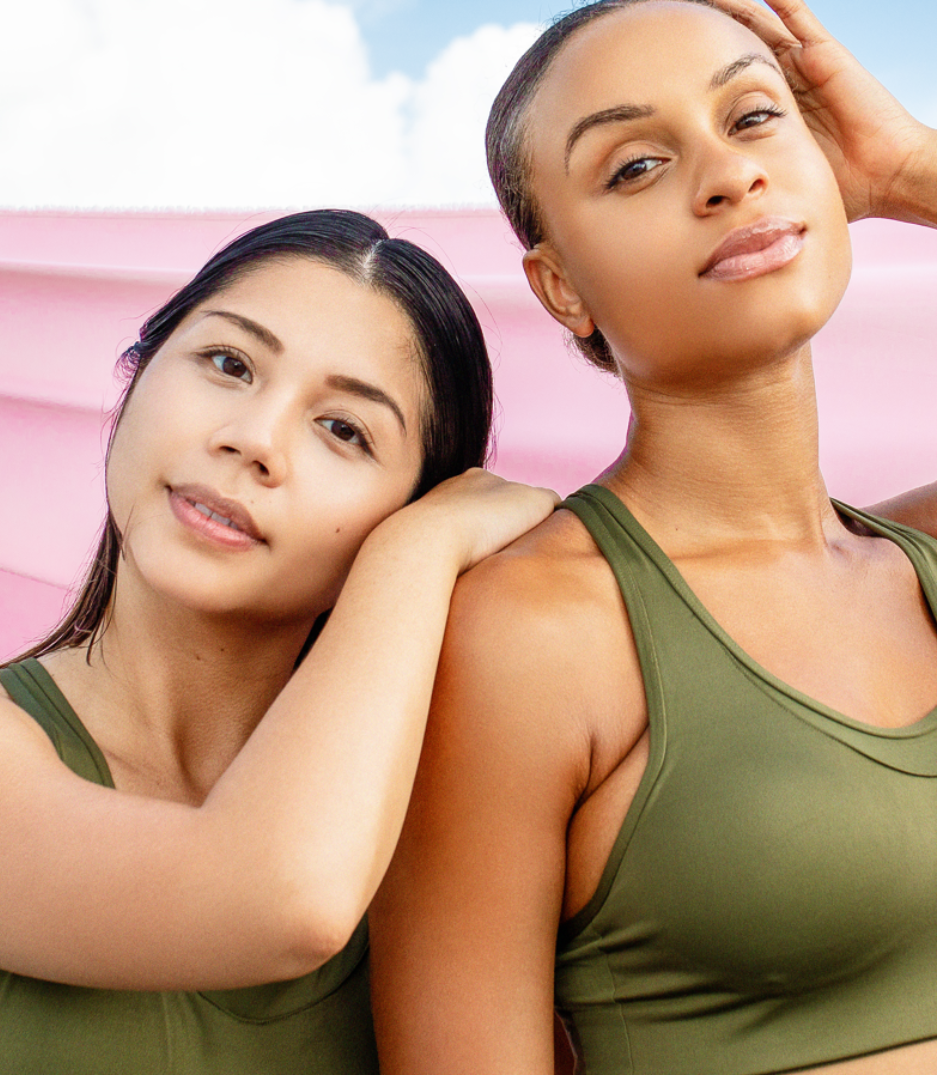 INCLUSIVE + EFFECTIVE
We believe no one should be excluded from clean safe products. What you put in your hair, in your body is just as important as what you put on your face and on your body. We set out to create science-backed skincare products that are green and effective. And then we took it one step further, adding products for all skin types and tones.
No more excuses, women of color deserve more, and better products that are clean, periodt.
APPROACHABLE + FRIENDLY
We get it, the beauty industry often celebrates or highlights a particular type of beauty and it can be intimidating and discouraging.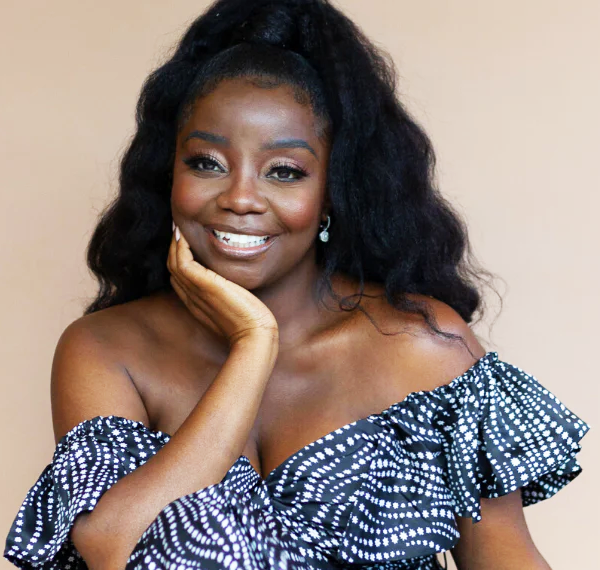 HEY! I'M BARBARA.
I wanted to glow up green beauty. So our products smell good, look good and they are performance-driven too. I'm passionate about sustainability, clean skincare and creating a more inclusive range of beauty products for women.
Did I mention, I like to chat with our customers. The truth is, the beauty industry and beauty products can be intimidating. JACQ'S is the green beauty brand that celebrates diversity and talks to you like a girlfriend.